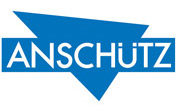 We are pleased to offer the complete range of Anschutz rifle magazines currently in production.
For owners of older Anschutz rifles, Anschutz rimfire magazines are standard by calibre for all models and backwards compatible with earlier models in the series. So, the current curved .22LR magazines will fit older Anschutz .22LR bolt actions.
Please don't hesitate to contact us if you have any questions.