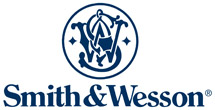 Since the 1997 handgun ban Smith & Wesson hasn't been a name we've heard much of in the UK.
However, since the release of the Smith & Wesson M&P 15-22 AR style rimfire rifle the brand is once again proving popular on UK ranges, this time with sports rifle shooters.
We're pleased to offer the S&W factory M&P 15-22 magazine range alongside popular aftermarket types.